ENJOY AND FORGET ABOUT EVERYTHING ELSE
Atlantic weddings with infinite sea views
Our philosophy is simple: your wedding day is for you to enjoy, not for you to worry about a thousand things. We take care of everything, from the first to the last detail. We have thought of everything to adjust to your needs with total flexibility. Ask us for whatever you need and let our events expert, advise you. She will help you with everything and will make sure that everything is perfect.
Our rooms are designed so that your guests will find a spectacular setting, with a terrace with unobstructed views over the ocean for your ceremony, a cocktail area in the garden, and a private terrace for your reception.
Check Weddings Dossier
Request More Information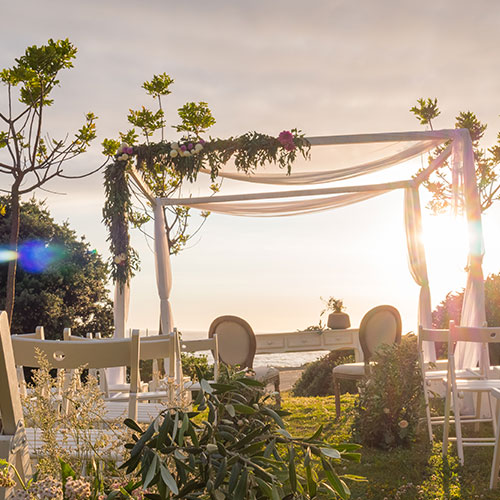 IN THE BEST HANDS
Tailor-made wedding menus
At all weddings we take care of the floral decoration of the halls, the distribution of the tables according to the wishes of the bride and groom and the printing of the minutes, all personalised so that it is just as you had imagined it.
Our menus are also adapted to suit tastes and budgets and, of course, you will be able to try them before deciding what to serve on the plates. The service includes a free trial of the option selected by the bride and groom.
You can choose from a wide variety of appetizers to welcome your guests and if you want a pulpeira, Iberian ham in direct cut, cocktail service .... as well.
Check Weddings Dossier
Request More Information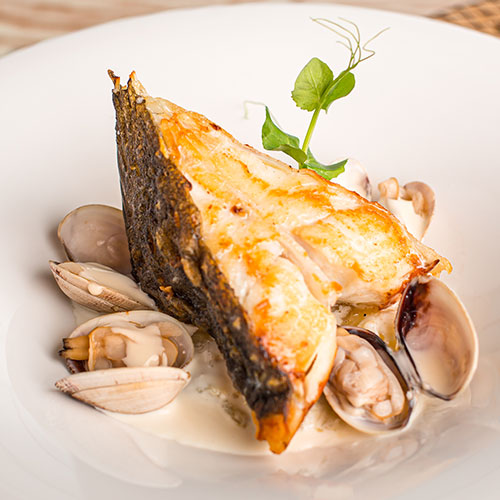 THE BEST FOR YOU AND YOUR GUESTS
Ceremonies and wedding venues
If you want to organise your civil ceremony with us, don't worry, we will take care of the formalities, which we manage with the Oia Town Hall, whose officials will come to the Thalasso Atlántico on the day indicated for the signing. You will be able to get married in the best setting, with the Atlantic Ocean as a backdrop, and at the same time you will save the usual journeys between the place of the ceremony and the place of the reception.
Our function rooms can also be adapted to the number of guests you want. And of course, with sea views.
Check Weddings Dossier
Request More Information