RESTAURANT FARO
From sea to plate
Take a seat at our tables open to the ocean and let yourself be loved. We have thought of a menu that, without breaking with the Galician culinary roots, seeks to offer you something different.
In our restaurant the market rules in the pantry.
We use fresh, top quality products, with the best fish from the fish market to offer a varied menu that changes every day and an extensive list of suggestions in which traditional Galician cuisine, based on the product, but with references to international cuisine -Japanese, Italian, Portuguese- and with a special link to the sea, the same that you will see from the windows of the dining room.
See Carta
See Menu of the Day
Book Table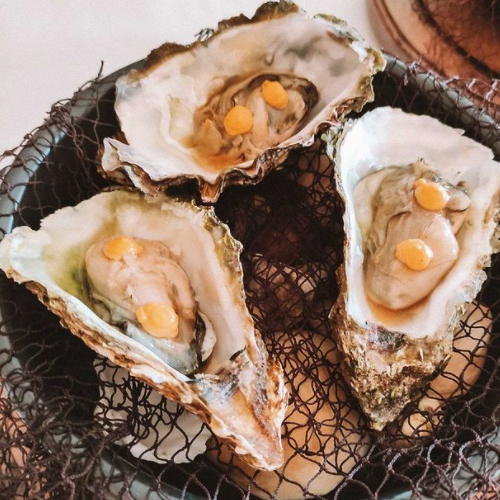 THE THALASSO MENU AND BREAKFASTS
Thalasso Menu: the most carefully selected Atlantic diet
Among the great metaphysical doubts of mankind, two stand out: why matter exists and not empty space, and what to have for breakfast at the buffet included in the price of the hotel room.
Guests will find all the variety they desire in our breakfasts, which we serve every morning in the dining room of the Faro restaurant.
In addition to the breakfasts at the Thalasso, in the Faro Restaurant you will find a daily menu with fresh dishes prepared by the kitchen team led by Chef Javier Fins.
The daily menu consists of various starters, main courses and desserts that change every day and that you can discover here.
View Carta
View Menu of the Day
Book Table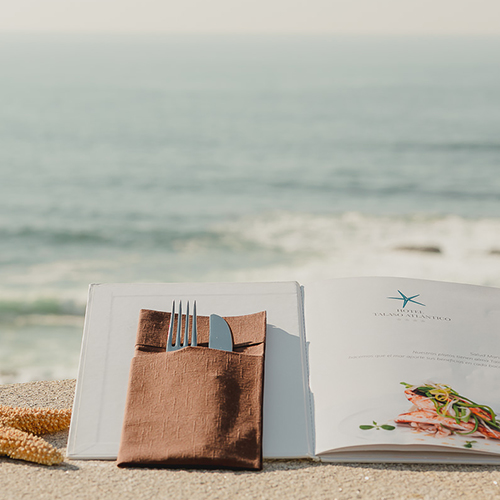 CAFÉ ESTRELLA
Smell of the sea with panoramic terrace
The cafeteria is open to attend to all your needs from eight in the morning to one in the morning.
Enjoy its terrace overlooking the sea with a coffee or a drink or a light meal.
Iberian ham, cheese and charcuterie boards, foie gras toasts, Iberian feather or tuna loins, mini venison burgers or octopus tapas and scrambled eggs.
Carta Café Estrella
986 38 50 90