TALASO MINICLUB FOR KIDS
Miniclub, what a pleasure it is to travel with a childs
We want you to enjoy your stay to the full. Your children will too, because we have a space just for them.
Whether you are staying at the hotel or you are a customer of the restaurant or cafeteria, you will have free access to the Mini Club, a place designed exclusively for children, from the youngest to twelve years old, where our caregivers develop a playful and educational project adapted to each age range.
More information
Book Now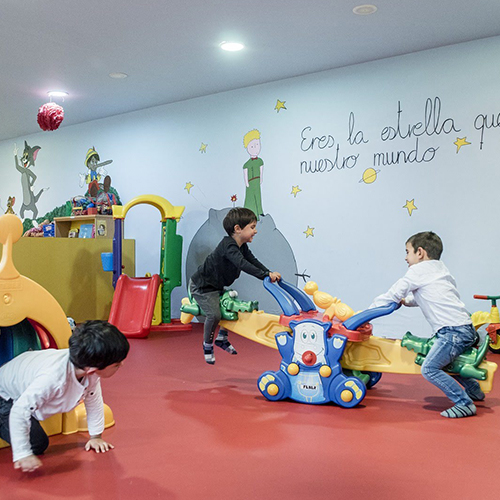 AREAS AND SERVICES
What you will find in the Miniclub
The Miniclub is a free* service for all guests of the Hotel Thalasso Atlántico: both for guests staying at the hotel and for users of the thalassotherapy centre, the restaurant or the cafeteria.
Children between 1 and 12 years old can enjoy the Miniclub (as long as they walk on their own).
On arrival at the Miniclub, the child must present the access form provided by the hotel reception, cafeteria or thalassotherapy centre to the monitor.
More information about Areas
Book Now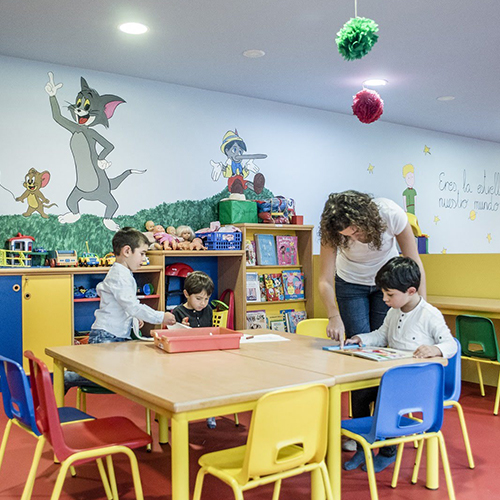 ACTIVITIES IN THE MINI-CLUB
Activities in the hotel's Mini-club
Every week the team of caregivers prepares a calendar of activities so that children have an entertaining stay at the Miniclub.
These activities are designed to be personalised and adapted to the profile of the children who visit the most fun area of the Hotel Talaso Atlántico.
Travelling with children has never been so easy thanks to the Miniclub and the monitors who look after the wellbeing and entertainment of the youngest members of the family.
More information about Activities
View availability