Medical Center of the Thalassotherapy Center
The benefits of sea water have been known and used since ancient times, but the term Thalassotherapy and its current concept is due to the French physician Joseph de La Bonnardière who defined it in 1865, France being the country where Thalassotherapy enjoys a long tradition.
In Galicia the Talaso Atlantico is the only thalassotherapy center with sanitary services authorized by the Xunta de Galicia with registration number C-36-002096.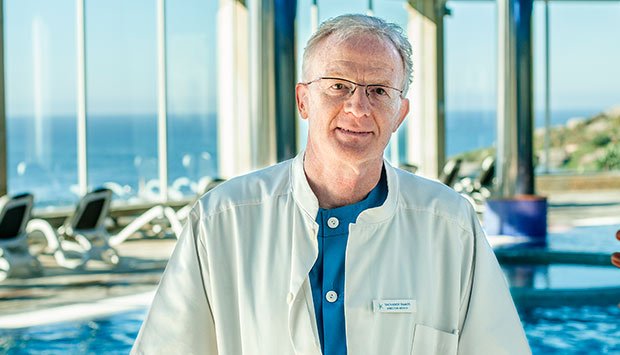 Physiotherapists, Physical Exercise Specialists, Thermal Technicians and Superior Technicians in Aesthetics, under the medical direction of Dr. Salvador Ramos Rey offer a wide range of possibilities to improve your health and wellness with natural means.
Sea water has a double richness: mineral and organic, with a composition very similar to blood plasma. Its use together with other elements of the marine environment (algae, silt, sun, mist, etc.) allows us to offer a series of care and treatment programs for dermatological, respiratory and rheumatic conditions, both in children and adults.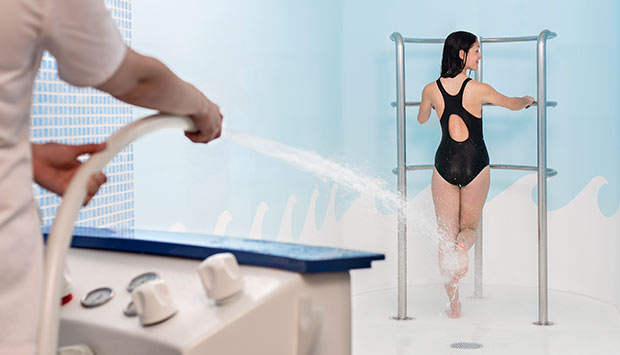 Its higher density gives it mechanical properties especially useful for physiotherapeutic treatments and rehabilitation in the seawater pool, helping to reduce the impact on the joints.
Thalasso Atlántico offers tailor made treatments, with personalized assistance and a la carte services, also in aesthetic medicine, in a relaxing space to promote the complete recovery of the patient.
School of Health and Welfare
The Talaso Atlántico seeks, in line with its philosophy, the promotion of health, and it does so through the School of Health and Welfare, an initiative of the center's medical director, Salvador Ramos, which makes the Talaso Atlántico a forum where Promote healthy living habits open to all in which health professionals from different branches participate.
A place for the exchange of knowledge with lectures and practical workshops related to the thermalism and where also have been held summer courses of the University of Santiago.
---
Contact