Faro restaurant: from the sea to the plate
Take a seat at our tables open to the ocean and let yourself be loved. We have thought of a letter that without breaking with the Galician culinary roots seeks to offer something different.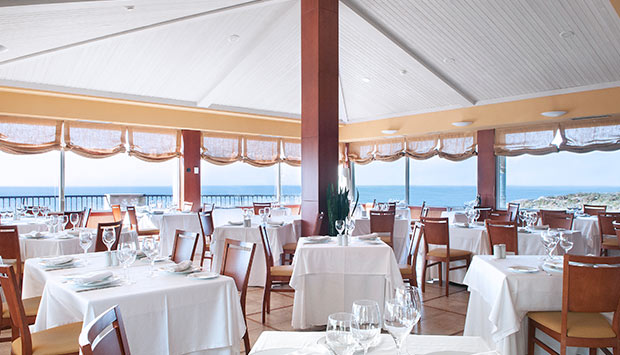 In our restaurant the market orders in the pantry.
We use fresh and only top quality products, with the best fish of the market to offer a varied menu that changes every day and an extensive list of suggestions in which traditional Galician cuisine, based on the product, but with quotations to the International cuisine - Japanese, Italian, Portuguese - and with a special bond with the sea, the same that you will see from the dining room windows.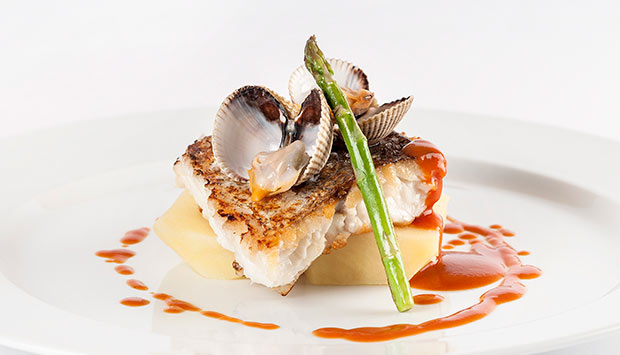 The chef Javier Fins pampers the seafood and plays with the flavors of the seaweed with very suggestive proposals, such as the Galician zamburiñas on the seafloor or the oriental touch of the carabinero maki.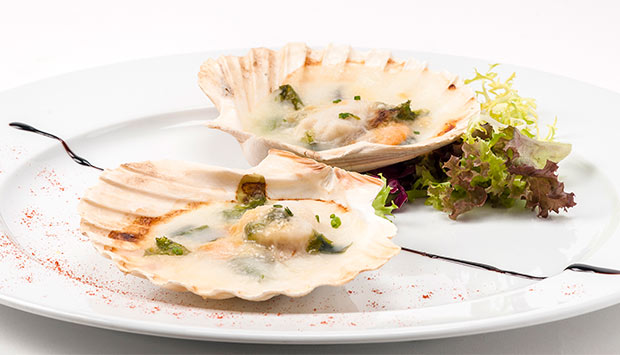 The rices - with lobster, crustaceans, cocoas ... - also have a prominent place in a letter in which the client will find detailed information on waiting times and gluten content, among other things, to help you choose.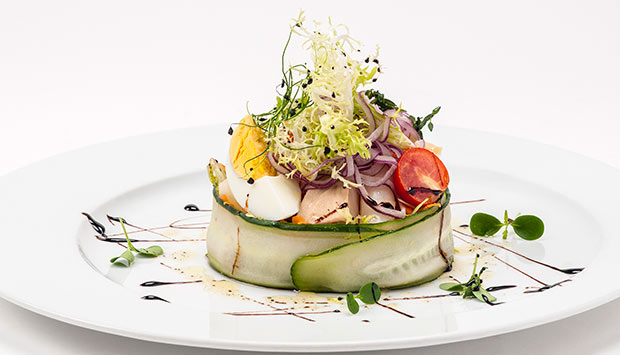 Sashimi of tuna or an excellent hake of the skewer delicately wrapped in seaweed and cooked at 63 degrees to maintain all its essences.
A gastronomic experience with the best views of the ocean in an elegant and quiet environment.
Families can also use the services of the Mini Club at no cost, where from three in the afternoon Patricia and Ana will take care of the children and propose games and workshops so you can enjoy the table while your children they do.
WINTER SCHEDULE
Noon: 13:30 to 16:00
Night: 20:30 to 23:00 (sunday to thursday)
23:30 (friday to saturday)
SUMMER SCHEDULE
Noon: 13:30 to 16:00
Night: 21:00 to 23:30
Reservations 24h: 986 385 090

---
Contact