Talaso breakfasts
Among the great metaphysical doubts of mankind are two: why there is matter and not empty space, and what I will have breakfast in the buffet included in the price of the hotel room.
At first we can not give an answer, but the second.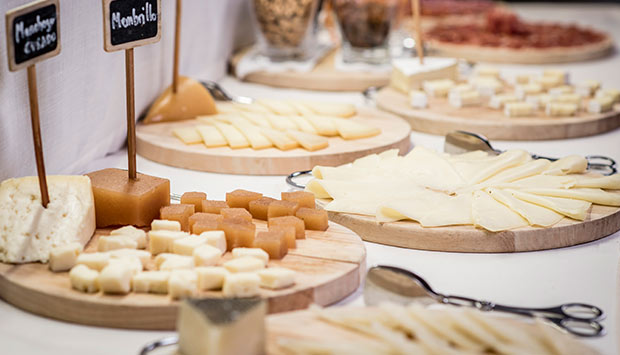 The guests will find all the variety that they want in our breakfasts, that every morning we serve in the dining room of the Faro restaurant.
Freshly cut orange, grapefruit, kiwi, melon and pineapple, raisins, plums, walnuts, fresh bread and a wide variety of homemade pastries will be at your disposal.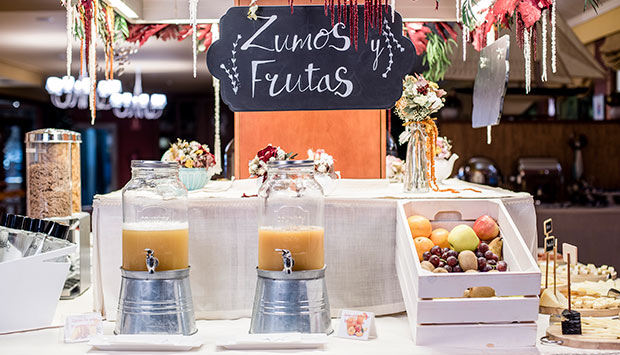 If you are looking for something more forceful to start the day, our British style breakfasts have eggs, scrambled and hot tortilla and with salmon, Iberian sausages, and five types of cheeses.
You will also find rice with homemade milk and artisan yogurt, among many other options, as well as coffee, cocoa and teas.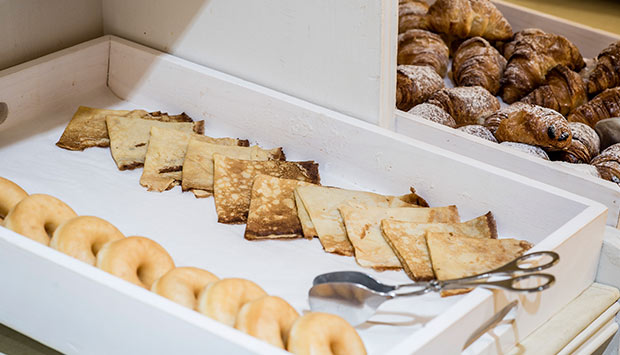 The orange juice, of course, is natural and squeezed at the moment to preserve its flavor and its properties.
Enjoy them calmly contemplating the ocean and, if you want, try to solve the metaphysical enigma of being. On the other, breakfast, we have already unveiled it to you.
---
Contact