Recorrido Marino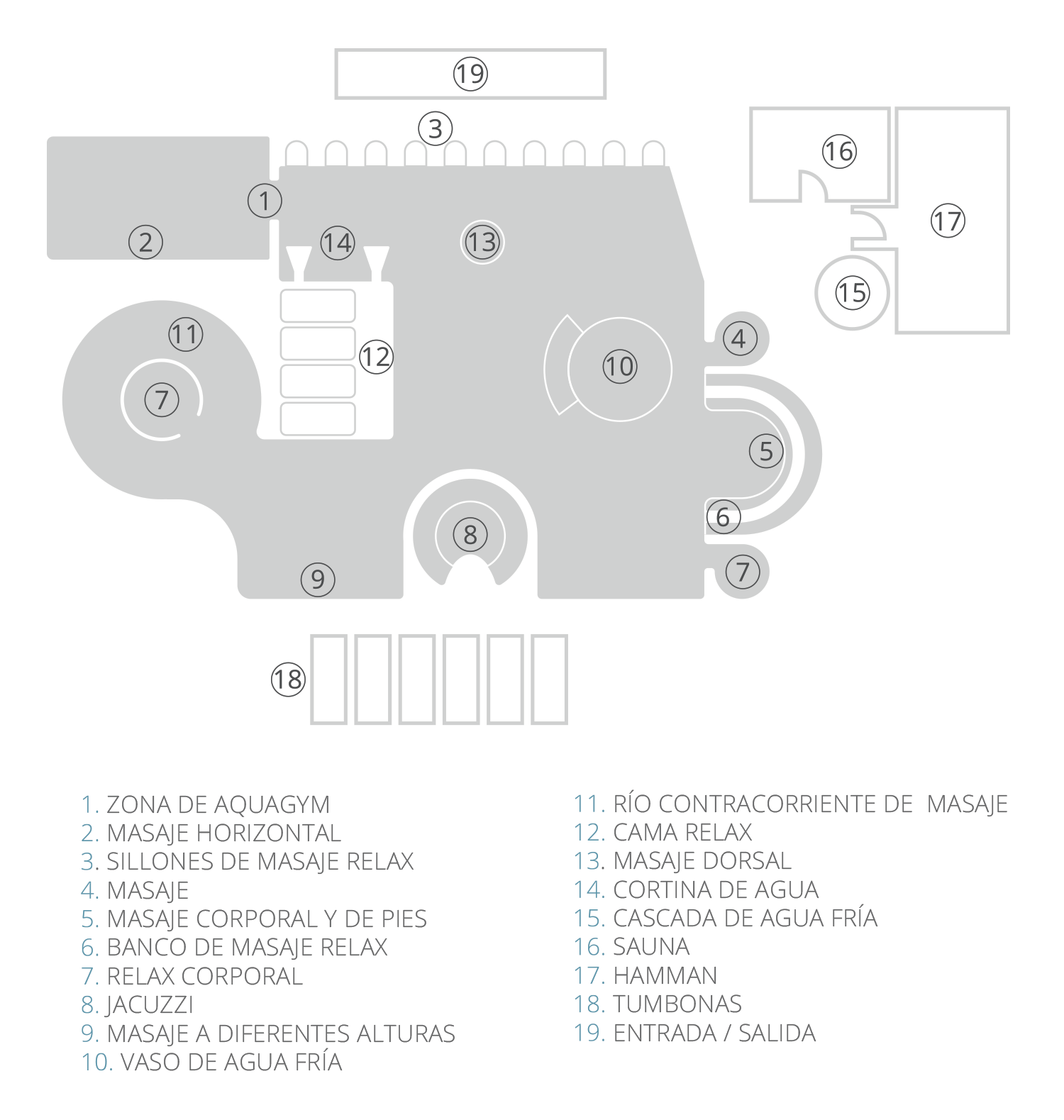 Schedule
Every day from 9:30 to 14:00 and from 16:00 to 22:30 (access is not recommended for more than 2 consecutive hours per adult).
Essential use of swimsuit or bikini, bathing cap and flip flops.
Children
Children aged between 2 and 12 years can access under adult supervision and following the recommendations of our professionals. Children under 18 must always be accompanied by an adult over that age.

Entrance is allowed every day from 10:00 a.m. to 12:00 p.m. and from 16:00 a.m. to 7:00 p.m., the last hour of entry is at 11:00 p.m. and at 18:00 p.m. (maximum one hour).
Pensioners
Schedule: Monday to Friday (non-public holidays) from 9:30 a.m. to 2:00 p.m. It is essential to present proof of Social Security or to give the ID if it is over 65 years.
I want to know more about Thalassotherapy
The access of children under 2 years to the therapeutic pool is contraindicated.
In pregnant women there may be contraindications at some stage of pregnancy.
---
Contact